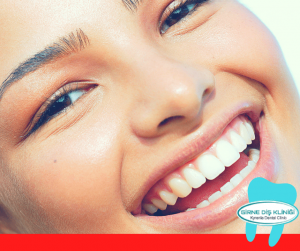 What Are Dental Crowns?
Dental Crowns in North Cyprus are full coverage restorations that are used to cover and protect a tooth that is likely to break or is too damaged to be restored with a filling. They are most commonly done after root canal treatment, or when a large filling wears out.
Crowns placed on a weakened tooth, providing strength and protect the tooth against breakage. They are also used to protect the patient from intrusive and harmful bacteria present in the mouth.
Our in-house CEREC system is a computerized 3D technology that allows Dr. Sevgeli to create custom crowns, inlays, and onlays using the most natural, durable porcelain material available.
Cosmetic Inlays and Onlays
Inlays and onlays are indirect restorations that can be used to help an otherwise healthy tooth with a large filling. These fillings cover a large portion of your tooth. In the past, tooth-colored filling material was not durable enough to withstand the tremendous biting forces required by back teeth, so inlays and onlays on back molars had to be metal-based.